Ben Boswell + Glass Vegas
Doron Ben David + MIKVEH: Game Of Thrones
LIVE: Alina Pash + Juicey$ap
Mixmonster + Gallery Openning: Yarden Amir
Yossi Halili + LIVE: Toy Orchestra
LIVE: Tamer Naper + Weez-L
*Events*
music
Sun 27.10 - Sat 2.11
21:00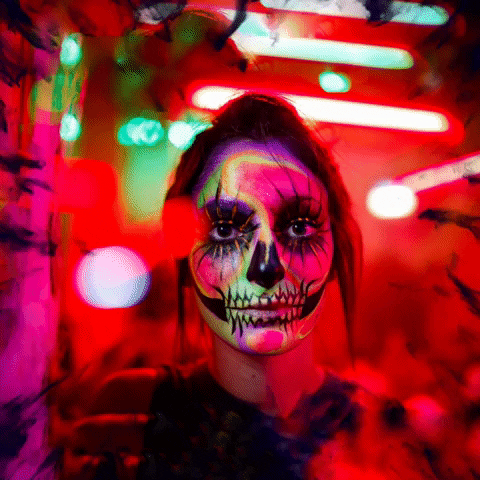 You know what's scarier then Halloween? The fact that Kuli got shut down for a few days. Who had conceived this horror script? Scary stuff.
Nevermind. Let's focus the bright side, the annual Halloween week at Kuli. Like, Purim, but better.Why not squeeze the lemon until it's a skeleton. Than we hang the skeleton and use it as decoration.
A crazy week of Halloween celebrations with a tons of shows, events and parties, and decorations – important decorations.Sunday, 27 October
Live:
Alina Pash
Dj:
JUICEYSAP
Doors 21:00 | Show 22:30
Главное открытие года и прорыв на музыкальной сцене Украины, Алина Паш, будет выступать в течении недели Халлуина. Её уникальный стиль совмещает такие напраления в музыке как хип-хоп, поп, этническая и электронная музыка.
Alina Pash – Slukhay
h
ttps://tinyurl.com/y55kft3o
Monday, 28 October
Live:
ערב הסטנדאפ המיותר
Dj:
Mixmonster
Doors 21:00 | Show 22:30Tuesday, 29 October
Live:
Igor Krutogolov's Karate Band (Toy Orchestra)
Dj:
Yossi Halili
Doors 21:00 | Show 22:30Igor Krutogolov's Karate Band (Toy Orchestra) plays Guerrilla Radio by Rage Against The Machine
h
ttps://tinyurl.com/y5ef36su
Wednesday, 30 October
Live:
Tamer Nafar
Dj:
DJ Weez-L
Doors 21:00 | Show 22:30
Tamer Nafar min DAM – Scarlett Johansson Has Gas
https://tinyurl.com/y35wv25n
Thursday, 31 October
Dj's: Ido Arbel + Tova Swed
Doors 20:00 | Show 22:30
Friday, 1 November
Dj's: Amit Levi + Ori Shochat
Doors 21:00 | Show 22:30
Saturday, 2 November
Live: המסך הלבן \ The White Screen
Dj's: Lior Brosh + Trumpeldov
Doors 21:00 | Show 22:30
The White Screen – Mami
https://tinyurl.com/y5o88rdg
*About*
​Kuli Alma is a music and art-focused nightlife institution nestled into the creative crux of south Tel Aviv. Having opened in March 2014, Kuli Alma focuses on bringing out-of-the-box content to a far-reaching audience of insatiable night owls, music lovers and culture enthusiasts, whether embedded within the local creative community or first-time visitors to Tel Aviv's thriving nightlife landscape. Owned and operated by a collective of Tel Aviv DJs, artists and party personas, Kuli Alma is Aramaic for "The Whole World," an acute description encompassing our global musical vision and an international appeal.
Entering Kuli Alma reveals a kaleidoscope of vibrant street art murals, vintage films and art clips projected onto the walls and a winding staircase leading into our open-air courtyard. Sip beer and cocktails, nosh on our newly launched menu with vegetarian menu of Israeli delicacies, explore rotating art exhibitions in our new cylindrical gallery space, and get lost in the sea of interesting personas before or after floating into our vibing, U-shaped indoor bar and dance floor, replete with state-of-the-art sound system emitting eclectic electronic, house, hip-hop and ethereal musical tunes via DJs or live musical acts on any given night of the week.


Get e-mail when stock renew
We will inform you when the product arrives in stock. Just leave your valid email address below.